Liberty of the Seas recently left the Port of Miami headed for Grand Bahama Island and her significant dry-dock that will underscore what we mean by the Royal Advantage.  This is a historic event in the sense that we are going to enhance the offering of a ship that is not even four years old and very much still at the forefront of the industry.  Why?  Because we created possibilities with our Oasis-class that we can and will bring to Freedom-class beginning with Liberty of the Seas this week.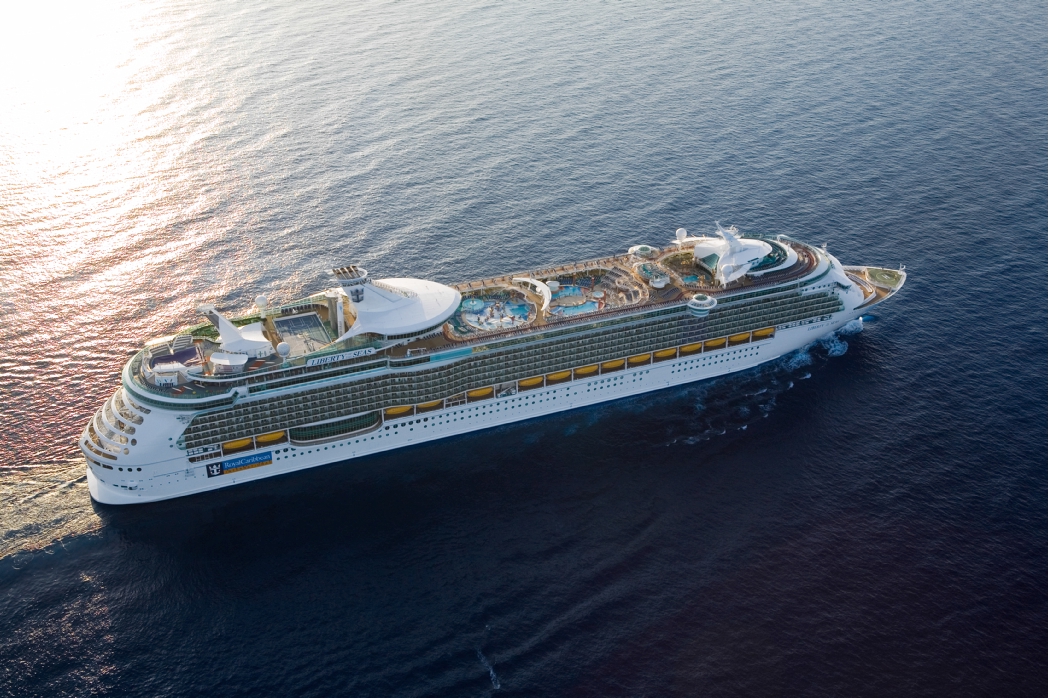 We have already promoted the new features and Lisa Bauer and others will describe the dry-dock and its aftermath in more detail.  I simply want to emphasize that this dry-dock commences a program of revitalization that will keep our fleet preeminent in the cruise industry.  Next up after Liberty is a similar body of work on Freedom of the Seas in March.  Later in the year we will refresh Radiance of the Seas and then Splendour of the Seas.  Although no decisions about further revitalizations have been made as of yet, we certainly hope to enhance the Royal Advantage on other ships in the fleet in the future.
Click here to see photos of Liberty of the Seas in dry-dock: Liberty of the Seas Revitalization Album
Note:  Last week we found out that Royal Caribbean International won a Cheers Beverage Excellence 2011 Award for Best Chain Hotel Beverage Program.  Our Beverage team, under the direction of Frank Weber, VP Food & Beverage, and Bob Midyette, Director, Fleet Beverage Operations, is justifiably proud to have won this prestigious award.  Our competition includes all land based hotel groups in the U.S. and abroad, e.g., Hyatt, Marriott, Hilton, InterContinental, MGM, Ritz Carlton, Conrad, etc., plus of course all cruise lines.  Well done!