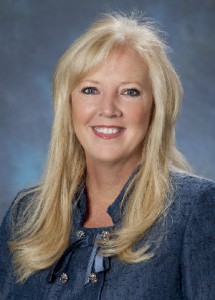 It seems like just yesterday that we were broadcasting the Today Show onboard Freedom of the Seas when we introduced her to the world, and then one short year later, her sister Liberty joined our fleet.  It's hard to believe that the year was 2006, and these two amazing ships are already set to go to dry-dock in the first quarter of 2011.  This presented us with a very unique opportunity to take advantage of the fact that both ships were going to dry-dock, as we wanted to begin to further enhance the already amazing guest experience on these ships by introducing a number of key innovations from Oasis. We focused on those experiences that were most important to our guests, so drum roll please…..
A major focus will be on entertainment and activities, and we will introduce large outdoor movie screens pool side, like those found in the aqua-theatre.  This has been a huge hit on Oasis, where our guests have enjoyed everything from family movie nights, to watching the Super Bowl and next month we'll be broadcasting World Cup Soccer.  In addition to the outdoor screens, we will also be introducing 3D movie screens and projectors in the main theatre to take advantage of all the new 3D movies being produced, which will be a very unique brand offering.  Continuing with the entertainment, we will also feature a children's puppet show on both ships, which is a wonderful family experience that incorporates live theatre and puppeteering. Another very popular activity from Oasis, Live the City, will also join the activities line up.  It's a scavenger hunt style activity where guests get the inside look at how our ships are built, the inner workings of the operation and interesting facts.  Another WOW from Oasis was the first Nursery for our brand, and because of its amazing popularity, we will also be introducing a Nursery on Freedom and Liberty, adding to our acclaimed Adventure Ocean children's program.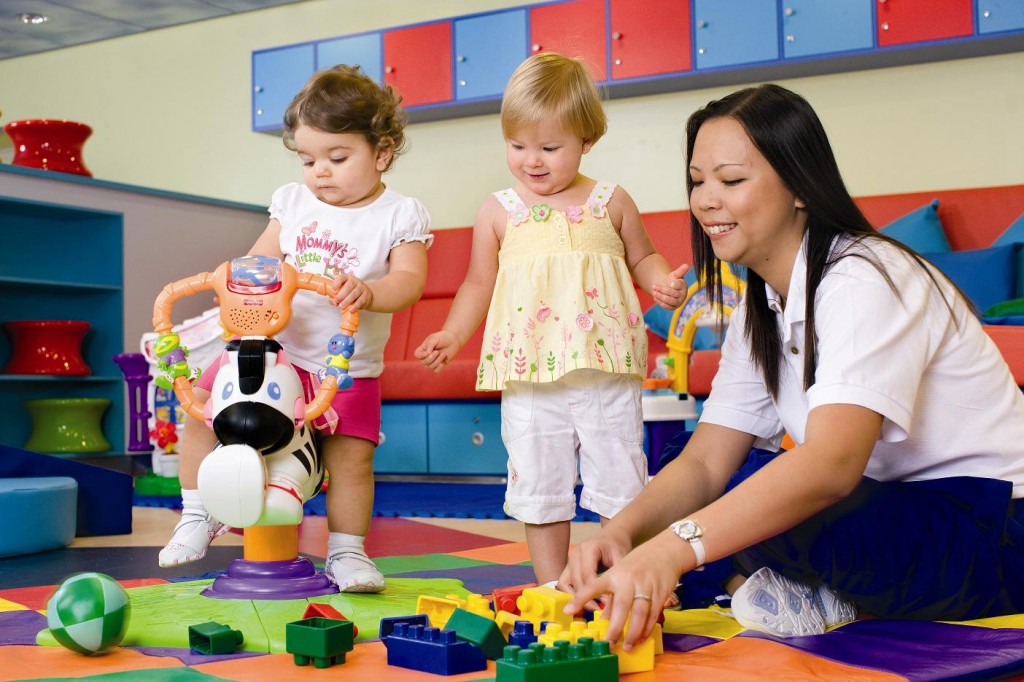 As a finale on the entertainment line-up, and based on the overwhelming success of Hairspray on Oasis, and soon Chicago on Allure, we also had the unique opportunity on Liberty of the Seas to negotiate rights to another Broadway Show, which will be added in 2011, but I am going to keep the actual show a secret for now.  (A girl can't tell everything at one time!)
On the culinary front, we had a lot of fun trying to decide which features from Oasis to bring to these ships, and the overwhelming favorite was Cupcake Cupboard!  We can't seem to bake enough cupcakes to keep up with the demand, and the guests love the cupcake decorating classes.  It will be interesting to see if Red Velvet remains the top favorite on these ships, or if Turtle moves into the #1 cupcake spot :)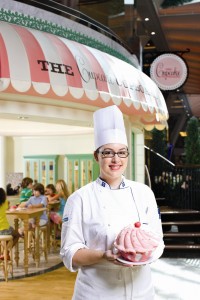 Our favorite wine bar Vintage's will also be getting an update that will include the very popular wine tasting table,  as well as enomatic wine dispensers that have become a favorite on Oasis.
The interactive digital signage on Oasis, which was touted as one of the top cruise innovations of 2009, will also be part of the Freedom and Liberty new programming.